Events & Competitions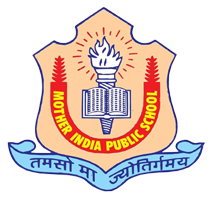 Besides academics the school offers many co-curricular activities to create a positive learning environment which provides students the freedom to learn, grow and to be what they ought to be. A child needs both, freedom and discipline. Freedom inspires creativity and through discipline he finds the correct expression. It is therefore necessary to balance both for personal development.
Keeping this in view the schools organizes various intra and inter- class activities and competitions. The school promotes multi dimensional activities and competitions that include - elocutions, debates, spellathon, slogan writing, creative writing, recitation, story narration, quiz, best out of waste, drawing, rangoli making, fancy dress, role play, dramatics, Indian and Western music and dance and sports.
Our school organizes an Annual Skill Exhibition, that exhibits the creative interpretation depicting various projects on environmental issues, science, art and other creative performances.
Our school is visited by eminent personalities from various sections of the society such as Sports, Academics, Art, Dance and Music. Our school also organizes many cultural events in alliance with Spic Macay.
School also organizes an Annual Celebration for different wings for the stage performances of the students for developing their self confidence.