About MIPS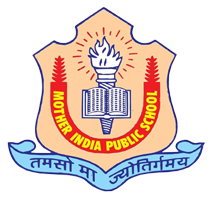 A Co-educational school since 1996 in Ghaziabad, India; Mother India Public School truly epitomizes the concept of a modern educational institution.
Mother India Public School offers a dual curriculum based on international teaching standards. The school follows the curriculum of the Central Board of Secondary Education of India.
Each element of the school is designed to develop the cognitive and affective skills of children, in a fun filled and congenial environment. In addition to the basic infrastructural facilities such as well equipped Digital Library, a Sports Ground, Smart Classrooms, Advance Laboratories and Digital Library we have looked carefully at the inner things of life.
Expert coaches, excellent sports infrastructure and a variety of co-curricular activities help students discover their talents and develop holistically.
The motto of the school 'Tamso Maa Jyotirgamaya' means "From darkness, lead me to light" , sums up the philosophy of Mother India Public School. The objective of the school is to assist the students to unfold their latent talents and to help them to grow to the highest possible level in as many fields as is possible for each individual. In addition to facilitating their physical, mental, spiritual, aesthetic and ethical growth the school invests them with an indomitable spirit. Our training here is geared to discovering their infinite worth as they grow up. They will not necessarily look for external approval – they will be spurred into action by an internal drive. Reaching the top is largely a matter of self-belief therefore, it will be our endeavour to instill in them the quality of self-worth and they will be motivated in life to do the right thing.
Our constant endeavour is to develop communication skills, leadership qualities and life skills such as problem solving, realistic goal setting, self-confidence, decision making, independent thought etc. Briefly, we are imparting mind-enhancing education in the school.
In the process of such education the parents have a great role to play. Children imitate their elders and try to behave just like them – they learn more from what we do than from what we say. Therefore, we should be careful in our behaviour, actions and speech, particularly in the presence of children. It is also advisable to encourage the child to develop a positive attitude in life by giving him success-experience. Another joint effort of home and school should be to encrage the child on to reading. Let the child learn to read, and then he will read to learn.